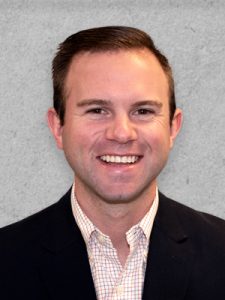 Pittston, PA – November 26, 2019 – Joyce Insurance Group is pleased to announce the promotion of Corey Valvano to Manager of Commercial Lines. He will continue to manage commercial lines marketing, but will now assume the responsibilities of supervising the Commercial Lines staff, as well as, acting as a liaison between senior-level management and the Commercial Lines team.
"Corey has been a key element to the success of our commercial lines division, and we are confident that he will lead our agency to greater heights in his new role," said John Joyce, President of Joyce Insurance Group. "Corey is a true leader and we look forward to our commercial lines department growing larger and stronger under his leadership," added Joe Joyce, Jr., Vice President of Commercial Lines, Joyce Insurance Group.
Mr. Valvano, 31, received his degree in Business Administration with a concentration in Marketing from Temple University in 2011. Soon after graduation, Corey joined Joyce Insurance Group as a Commercial Lines Service Processor and obtained his Property and Casualty Insurance License, and attended advanced insurance seminars to further advance his skill set. In March 2014, Corey assumed the role of Commercial Marketing Manager, where he reported changes and achievements in the Commercial Lines Department to senior management, re-marketed in-house clients, compiled new business quotes, and developed and maintained relationships with commercial lines insurance carriers.
Corey resides in Dunmore, PA with his wife, Tiffany, and their dog, Nico. He is also the Head Girls Basketball Coach at North Pocono High School.
Joyce Insurance Group is a full-service independent insurance agency headquartered in Pittston, PA. The agency offers in Home, Auto, Business, Life and Health Insurance products, and services. The Joyce family has been serving the insurance needs of thousands of Pennsylvania's since 1955.
###