If you house students, a typical apartment building, condo, or house insurance policy won't protect you against everyday risk. There is a separate set of complex rules when student dwellers are tenants. Landlords for student rental properties face unique risks associated with having younger, short-term tenants.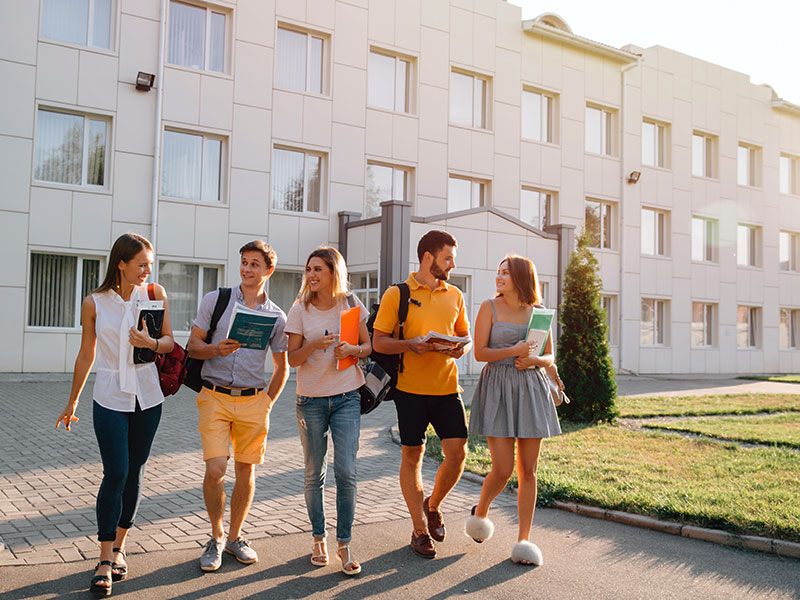 Unique Coverage Solutions for The Student Housing Insurance Markets
Our unique program provides insurance solutions for landlords of student houses. This coverage not only ensures your property and investments are protected but also gives your student rental tenants a sense of security that they will have a safe home.
What Type of Coverage Options Does The Program Include?
A Student Housing Policy typically includes a Businessowners Policy (BOP) Prime Policy, which provides wider coverage - named perils or special form - versus standard excess and surplus insurance products, where a typical Student House is placed within. A Lifecycle Vacancy Endorsement is automatically included, along with Actual Cash Value, Functional or Replacement Cost Valuation—$ 1M/$2M in General Liability.
Business income coverage covers the Actual Loss Sustained (ALS) by the insured because of direct physical loss or damage
Removal of co-insurance provision — Must be insured to 100% of appropriate valuations
Equipment breakdown coverage
Optional coverages: Sewer and drain backup, building ordinance or law, Umbrella coverage – limits up to $10 million
Risk Strategies | Joyce Insurance Group will work with our partnering insurance companies to create an insurance program that will provide you with the proper protection for your business.
We have direct access to the commercial insurance programs on the market today. This gives us the ability to scan the marketplace and quickly find the best program for your facility - saving you the time and effort of repeating this exercise multiple times with other brokers. Throughout our relationship, we provide you with the results of where you "stand in the market". With that information, you as the owner or manager are now empowered to choose the best insurance program for your business.
Contact Bill Joyce, Jr. for more information at (570) 603-8003 or request a customized insurance quote for your investment below.