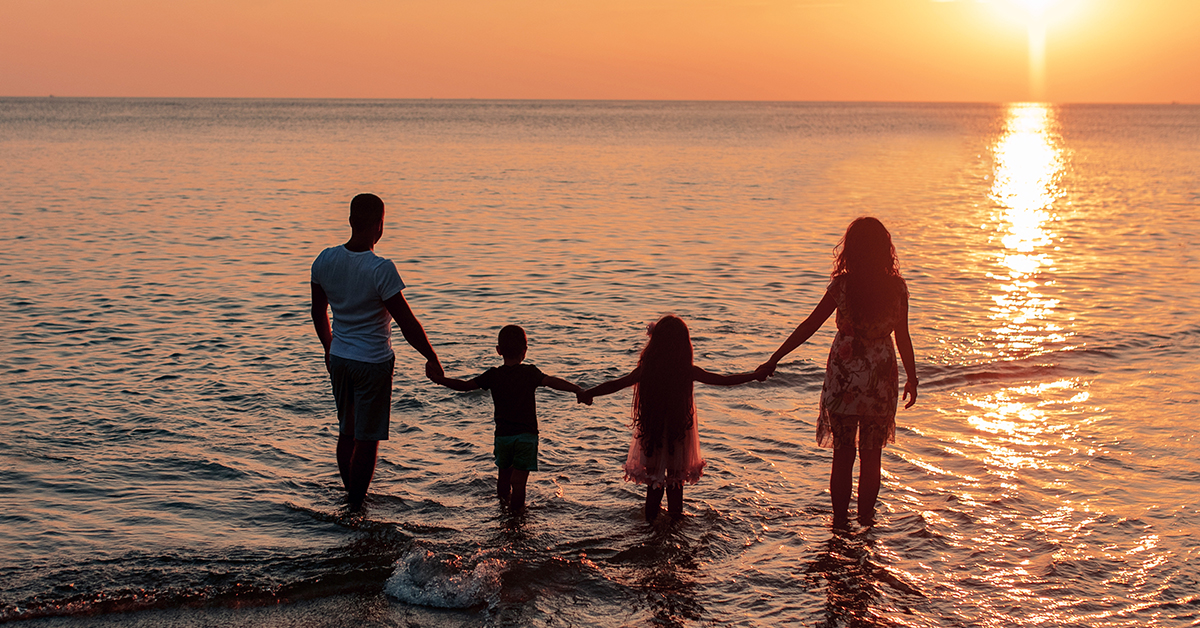 When it comes to Life Insurance, the choices can be overwhelming.
As an independent insurance agent, we are here to help to make the decision easier. We look at various coverage options and work with our insurance carrier partners to help you determine the best fit. While the topic of Life Insurance isn't the most pleasant to think about, it is one of the most important and cost-effective ways to protect your family and loved ones.
Common reasons to purchase Life Insurance include:
Paying funeral costs
Making mortgage payments
Paying off student loans
Paying for medical bills
Setting up college funds for your children
Paying off credit card debt
Retirement income for your spouse
Keeping your business running
Maintaining your family's overall standard of living
Before purchasing a Life Insurance policy, it is important to understand the different types of policies available. Term and Whole insurance are the most common types of Life Insurance. Term Life Insurance covers you for a specified time period – it can be 10-30 years – while Whole Life Insurance covers you for your entire life.
Keep in mind that as your life changes (for example, marriage, the birth of a child, or job promotion), so will your Life Insurance needs. You should weigh any associated costs before making a purchase. Whole Life Insurance policies are more expensive than Term Life Insurance policies because there is an expected payout to your beneficiaries at some point. For most people, Term Life Insurance is a good idea, but for others, a Whole Life Insurance policy makes more sense.
We Are Here To Help
Contact us today to speak with a licensed agent. Monday – Friday, 8:30 AM – 4:30 PM ET.
Lock in your savings before the next rate change.
Request a fully customized quote for you and your family.
Term Life Insurance
Term Life Insurance is the most common and most cost-efficient type of life insurance. You can purchase policies that will provide a death benefit for a set length of time, usually either 10, 20, or 30 years. If you die anytime during the term, your chosen beneficiary receives the full amount of the death benefit. However, if you die after the term, your family may not receive any benefit. When purchasing a Term Life Insurance policy, it is important that you not only determine the amount of insurance you need, but you must carefully figure out the length of the time you want to cover yourself.
Return of Premium Term Life Insurance is exactly like Term Life Insurance, except for one important difference. At the end of the term, you receive the entire amount of premiums paid over the life of the term. So if you buy a 30-year Return of Premium life insurance policy and you have been paying annual premiums of $1,000, if you're still alive after the thirty years period,  you'd receive $30,000 back from the insurance company.
Advantages of Term Life Insurance:
Flexibility to choose from many different coverage periods
Low initial cost compared to permanent insurance
Large amounts of coverage can be purchased relatively inexpensively
Many term policies offer a term-to-permanent insurance privilege
Common uses include mortgage protection for your residence, income and debt protection, and financial planning.
Whole Life Insurance
Whole Life is a permanent form of Life Insurance that has no term limit and it remains in effect until the day you die, so long as you pay your premiums. With Whole Life Insurance, your premium payments remain the same over the life of the policy. You can choose how often you'd like to make premium payments, too — annually, semiannually, quarterly or monthly. Some Whole Life policies can be paid in full after a certain number of years. And because your policy earns a fixed rate of interest, a "cash value" that can be accessed to predict the growth of your policy's value over time.
Advantages of  Whole Life Insurance:
Access to the cash value: If you own a Whole Life policy, you can typically take a loan from your policy's cash value.

How does a policy loan work?

No qualification is necessary — your policy's "cash value" is used as collateral
The loan must be repaid with a moderate amount of interest
If any of the loan amount or interest is unpaid at the time of your death, it will be subtracted from the proceeds your beneficiaries receive

Tax advantages: Whole Life Insurance, like other permanent life insurance policies, has certain tax advantages:

The policy's "cash value" grows tax-deferred — there's no annual tax due on gains
Death benefits are generally federal and state income tax-free to your beneficiaries
There are several types of permanent life insurance including Universal Life and Variable Life Insurance.
Universal Life Insurance
Permanent protection: Coverage continues for your entire life. No need to renew the policy with higher premiums.
Access to cash value: Some universal life policies can build cash value that you can access while you're alive.
Flexibility: Because situations change, Universal Life Insurance allows for some flexibility. As long as you remain within set boundaries, you can change the protection level of the policy and decide how frequently you pay your premium.
Tax advantages: As with most permanent life insurance, the death benefit paid to your beneficiaries is not subject to income taxes. Likewise, the cash-value you withdraw from your policy to supplement your retirement is tax-free.
Who might benefit from Universal Life Insurance?
Universal Life Insurance provides permanent life insurance protection and access to tax-deferred cash values. Universal Life Insurance is designed for people who are looking for:
Life-long insurance coverage
Cash-value growth with tax advantages
Built-in flexibility, in case something happens and you need to adjust your premium or death benefit value
Variable Life Insurance
Variable Life Insurance is a permanent life insurance policy that allows the ability to accumulate cash value while providing variety and control over professionally managed investment options. You have the freedom to monitor and make decisions on where to allocate your funds over time. This product also provides flexible premiums and a flexible death benefit.
Permanent life protection: Variable Life Insurance coverage continues for your entire life.

No need to renew the policy with higher premiums.

Potential to earn higher than average returns on cash value accumulation. Your variable life policy builds additional cash value that you can access while you're alive.

High-quality investment options for more growth potential

You have more control over how your premiums are invested.

Tax-deferred earnings that you can withdraw or borrow from

Earnings can grow income tax-free, which allows them to accumulate faster.
Flexible death benefit

If properly structured, your beneficiaries may not have to pay taxes on your death benefit.
Who might benefit from Variable Life Insurance?
Someone looking for a permanent life insurance policy that has the ability to accumulate cash value.
Wants variety and control over their investment options.
Wants the freedom to monitor and make decisions on where to allocate their funds over time.
Understands that investing involves rewards, but also risks that may have the potential to reduce the policy's cash value.
Get a Life Insurance Policy Without a Medical Exam
Life insurance has fees and charges including costs of insurance that vary based on the insured person's gender, health, and age. There are additional charges for riders that customize a policy to fit your individual needs. The product and service descriptions, if any, provided on these web pages are not intended to constitute offers to sell or solicitations in connection with any product or service. All products are not available in all areas and are subject to applicable laws, rules, and regulations. This website and its contents are for informational purposes only. Nothing on the website should ever be used as a substitute for professional medical advice. You should always consult with your medical provider regarding diagnosis or treatment for a health condition, including decisions about the correct medication for your condition, as well as prior to undertaking any specific exercise or dietary routine.
Related: Medicare Supplement & Medigap Plans for Pennsylvania Residents