2 years ago
·
by
Joyce Insurance
·
Comments Off

on Greater Pittston Chamber of Commerce Elects Bill Joyce Jr. As New Board President
Joyce is one of the youngest members to take office in the 101-year history of the Greater Pittston Chamber of Commerce.
PITTSTON, PA:  Bill Joyce Jr. was elected board president of the Greater Pittston Chamber of Commerce (GPCC), becoming one of the youngest members to take office in the 101-year history of the chamber. Bill, 32, is a Business Insurance Consultant at Joyce Insurance Group and a third-generation member of the Joyce family business.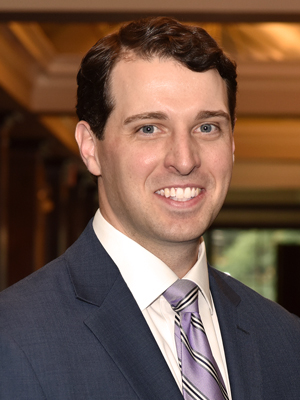 Bill will lead the chamber over the next two years, implementing a four-pillar ideology of "Engage – connect and network, Educate – advance and champion the community, Advocate – be the chamber of influence, and Collaborate – drive member value."
"We are excited to have Bill Joyce Jr. as our new president," Michelle Mikitish, GPCC Executive Vice-President, said. "Having younger leadership will influence our direction and make us approach things differently," Mikitish added. "There are a number of entrepreneurs and organizations that we are not currently reaching, and with Bill's leadership, I believe we'll have a better opportunity to connect with the next group of business leaders within the community."
"We want to serve as an essential switchboard for organizations and small business owners." Bill Joyce Jr. said. "The chamber has access to initiatives and programs that business leaders may not be aware of. Our team is here to assist with the great programs and resources available in Greater Pittston."
Bill joined Joyce Insurance Group in 2013. Before entering the family business, he interned at Senator Robert Casey's office in Washington, DC, and worked as an Auditor with PricewaterhouseCoopers in Harrisburg, PA. Bill is a 2012 graduate of King's College, where he earned a bachelor's degree in Accounting and Marketing. He also holds property and casualty, life, and health insurance licenses in the state of PA. Bill is adept in risk management assessment and commercial insurance products — specializing in contractors, manufacturers, student housing, and public entities. He serves on the board of the Miles for Michael Foundation and Greater Wyoming Valley Area YMCA and was a board member of the GPCC, prior to accepting the role of President.
About Joyce Insurance Group
Joyce Insurance Group is a full-service independent insurance agency headquartered in Pittston, PA. The agency offers Home, Auto, Business, Life, and Health Insurance products and services. The Joyce family has been serving the insurance needs of thousands of Pennsylvania's since 1955.
####
Media Contact:
Chris Jankauskas, Digital Marketing Manager
chris@joyceinsurance.com
(570) 602-3184
joyceinsurance.com