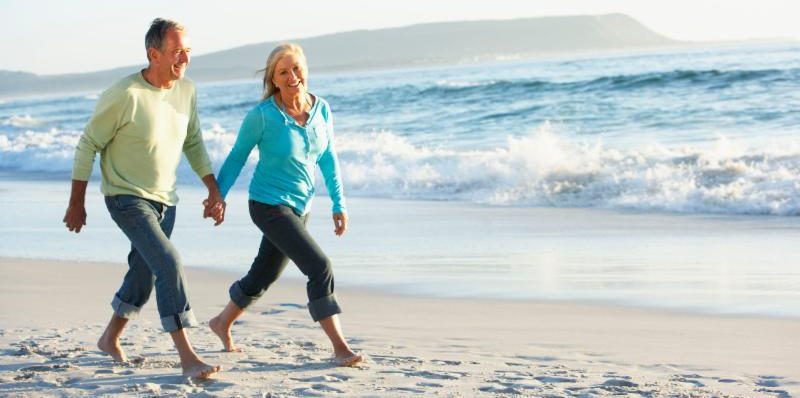 4 years ago
·
by
Joyce Insurance
·
Comments Off

on Medicare Supplement Insurance
Medicare Part A and Part B, although quite encompassing, have out-of-pocket costs that you still have to pay for — that is if you don't have the right Medicare Supplement Insurance plan.
Medigap is a Medicare Supplement Insurance that helps fill "gaps" in Original Medicare and is sold by private companies. Original Medicare pays for much, but not all, of the cost for covered health care services and supplies. A Medicare Supplement Insurance (Medigap) policy can help pay some of the remaining health care costs, such as:
Co-payments
Co-insurance
Deductibles
Medicare Supplement Features
Help fills in the gaps associated with "original" Medicare
See any doctor who accepts Medicare patients
No referrals needed to see a specialist.
Nationwide coverage
Coverage remains in force for life as long as premiums are paid
Medigap vs. Medicare Advantage
The primary difference between the Medigap and Medicare Advantage plans come at a different cost. Generally speaking, Medigap plans have higher premiums than Medicare Advantage plans. However, Medicare Advantage plans often cover fewer expenses than Medigap — potentially resulting in more out-of-pocket expenses.
We Are Here To Help
Contact us today to speak with a licensed agent. Monday – Friday, 8:30 AM – 4:30 PM ET.

Request a no-obligation consultation and complimentary Medicare supplement insurance quote. 
Choosing the Correct Medigap Plan:
Every Medigap policy must follow federal and state laws designed to protect you, and it must be clearly identified as "Medicare Supplement Insurance." Insurance companies can sell you only a "standardized" policy identified in most states by letters. All policies offer the same basic benefits but some offer additional benefits, so you can choose which one meets your needs.
There are 10 Different Medicare Supplement Insurance plans that are denoted by Plans A through N. Each Medicare Supplement insurance plan offers a different level of coverage, but each lettered plan must include the same standardized basic benefits regardless of insurance company and location. Medicare Supplement insurance plans do not have to cover vision, dental, long-term care, or hearing aids, but all plans must cover at least a portion of the following basic benefits:
* Plans F and G also offer a high-deductible plan in some states. With this option, you must pay for Medicare-covered costs (coinsurance, copayments, and deductibles) up to the deductible amount of $2,340 in 2020 before your policy pays anything. (Plans C and F aren't available to people who are newly eligible for Medicare on or after January 1, 2020.)
** For Plans K and L, after you meet your out-of-pocket yearly limit and your yearly Part B deductible ($198 in 2020), the Medigap plan pays 100% of covered services for the rest of the calendar year.
*** Plan N pays 100% of the Part B coinsurance, except for a copayment of up to $20 for some office visits and up to a $50 copayment for emergency room visits that don't result in an inpatient admission.
Medicare Supplement Insurance Plan (Medigap) Costs
Why is it so important to shop for your Medicare  Supplement Insurance? Although the plans are standardized, insurance companies can charge different premiums for the exact same Medigap plan and coverage tier. That is why shopping for a policy is so important. There are also different ways carriers calculate premiums now and going forward. 
Community no-age-rated: Premiums are the same across the board regardless of age.

Issue-age-rated: These plans base their premiums on your age when you first enrolled in the policy and remain the same.

Attained-age-rated: Premium is based on the age you were when you first bought a policy and increases as you get older.

Please note that no matter what rating method an insurance company uses, premiums may increase over time for reasons other than age, such as inflation.
Medicare Supplement Insurance Plan Enrollment and Eligibility
The best time to enroll in a Medigap policy is during your 6-month Medigap Open Enrollment Period. This begins when you start the month you turn age 65 AND enroll in Part B. To be eligible for a Medigap plan you must be enrolled in parts A & B.
If you chose to enroll at this time, you have a guaranteed-issue right to join any Medicare Supplement insurance without having to answer any medical questions and you may not be denied based on pre-existing medical conditions****.
If you miss this enrollment period and attempt to enroll in the future, you may be denied basic benefits or charged a higher premium based on your medical history. 
**** A pre-existing condition is any personal illness or health condition that was known and existed prior to the writing and signing of an insurance contract. 
The product and service descriptions, if any, provided on these web pages are not intended to constitute offers to sell or solicitations in connection with any product or service. All products are not available in all areas and are subject to applicable laws, rules, and regulations. This website and its contents are for informational purposes only. Nothing on the website should ever be used as a substitute for professional medical advice. You should always consult with your medical provider regarding diagnosis or treatment for a health condition, including decisions about the correct medication for your condition, as well as prior to undertaking any specific exercise or dietary routine.